Entrepreneurship is a work area that was dominated by the men. There was an emerging growth in the women entrepreneurs within the period 1980 to 2000. During this period, hundreds of women earned recognition as some of the world's most emerging and successful entrepreneurs.
If you have dreams, and courage to fulfill the aim, you will definitely achieve successful milestones in life. There is a wonder-making woman hidden inside each female of the world, it is their duty to motivate the super woman hidden inside. Women need to know where their potency lies in and should give their entire contribution to develop it.
Women need to rise up for themselves. Every woman in this world has rights to dream and achieve her goals, you just need to identify the right goals and start moving in the right direction.
Around the globe, now women have more dominance than before. Women have become versatile and supreme in many fields such as films, sports, medicine, research field, technology, writing, and more. Gone are the days where they were only male entrepreneurs. Women start business in unexpected fields and show commendable growth.
Women in general have an inner person and strong determination to think about and manage all tasks at home. Then why such wonder women cannot do miracles in work place as well.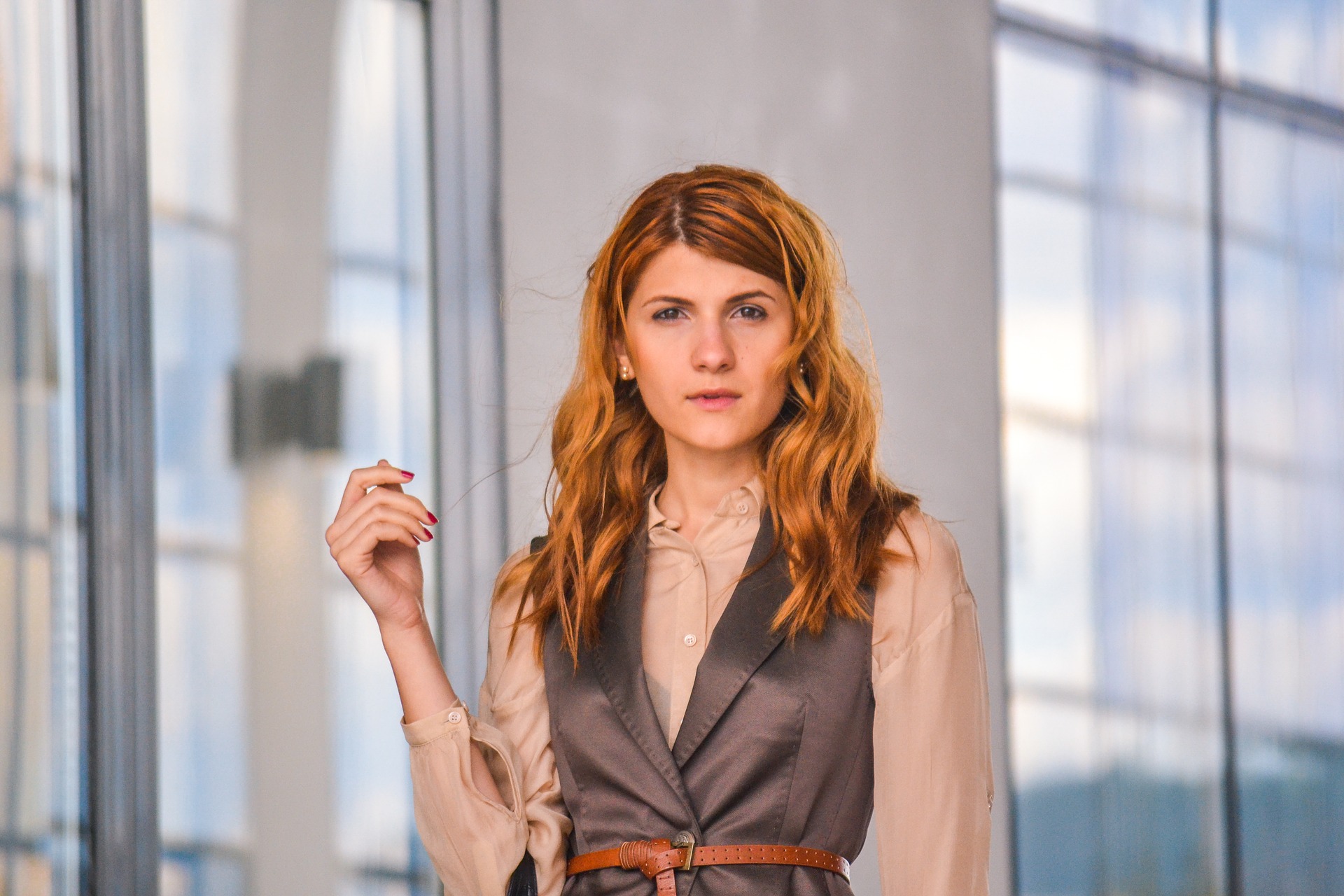 Success stories
Every woman entrepreneur has had a beautiful and motivational journey behind her established corporate success. Some of the most famous women entrepreneurs are
Vandana Luthra, who was once a home-maker, now an owner of the VLCC Healthcare Limited with 6000 professionals;
Suchi Mukherjee, the founder of Limeroad who is making high earnings and brand loyalty among many consumers around the globe;
Kiran Mazumdar Shaw, billionaire entrepreneur and founder of Biocon, a biotechnology company based in Bangalore, India. Similarly, there are many women entrepreneurs who are changing the world and the outlook of the society.
Research & Data
Now let us talk about some facts and research. According to a survey conducted by Harvard university, 75 percent of the start-up companies are owned by the male entrepreneurs. Because of this high percentage can we come to a conclusion that male entrepreneurs dominate the market?
The research and investigation says "No". Though male entrepreneurs play a major role in running a greater number of businesses, their money making and job modelling rates are slower than the women professional-cum-entrepreneurs. In effect, women have greater thirst for career growth and are productive leaders.
The research says that there are some unique characteristics which make the women entrepreneurs stand unique and grow.
10 Reasons
Here are ten major reasons why women become better entrepreneurs than men.
1. Intuitive thinking
Intuitive thinking is basically not about analyzing data, charts and facts. A person with intuitive thinking does not use rational process to judge an information, instead relies on the depth of her knowledge and experience of understanding people and the best interactive methods.
Women entrepreneurs' intuitive thinking comes from years of experience and depth of knowledge they have, that allows them to make a sense how the people and the world really works out. They are simply more real to the world. Women leaders understand that the situations happening in the world are mostly intuitive foresight and not accidental.
The women are the best thinkers in the world and there is already a wide research about this. Women's intuitive force is extremely viral and popular just because consider assume this as their super force existing inside them.
They think that always rational data will not help in landing up in a perfect verdict. Intuitive thinking is a miraculous force, mostly unwelcome well-wisher or a blessing in disguise that can guide us through some bright and smart ideas.
Most of the women entrepreneurs who own biomedical, fashion designing, blogging, e-commerce and such companies had a futuristic intuition towards their company formation in the foundation years.
2. Multi-tasking ability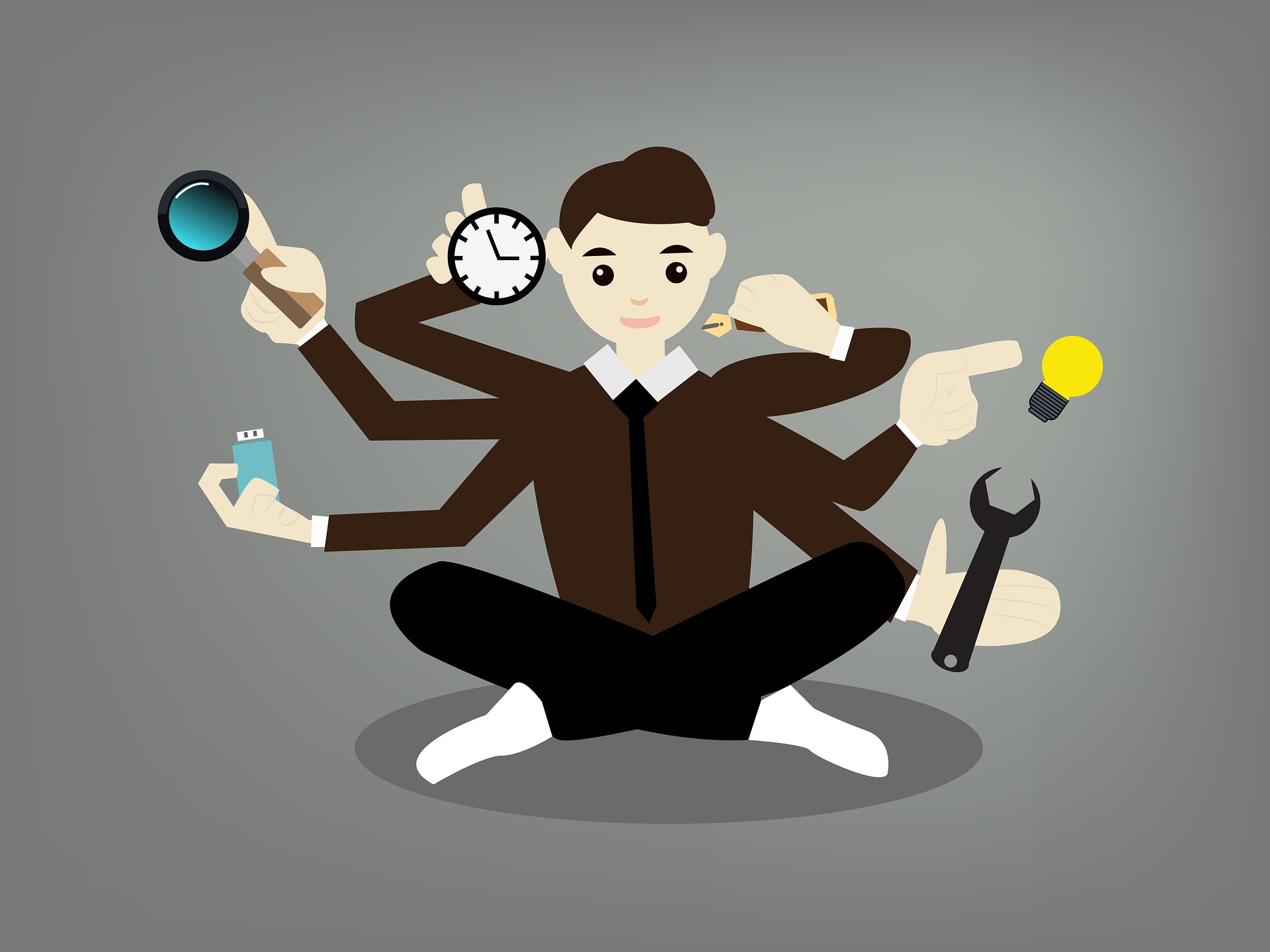 Entrepreneurs need to have the capability to handle various tasks at the same time. Female entrepreneurs' expertise is in multi-tasking, and that has been existing for ages. Without any complication, women are efficient and this is an unbeatable truth traversed across centuries around the globe.
As women carry out so many tasks in home such as maintaining home, cooking, taking care of their children and other family members, manage outside work, pay bills, and much more without any hassle.
They can assuredly perform multi- task in an office with no excuses; handle a bigger size team at work, coordinating with clients, pay attention between different tasks and conversation without distracting their focus.
The key point is their focus and thinking ability to perform so many tasks at a time. Sometimes the male peers are getting benefit out of this.
3. Empathetic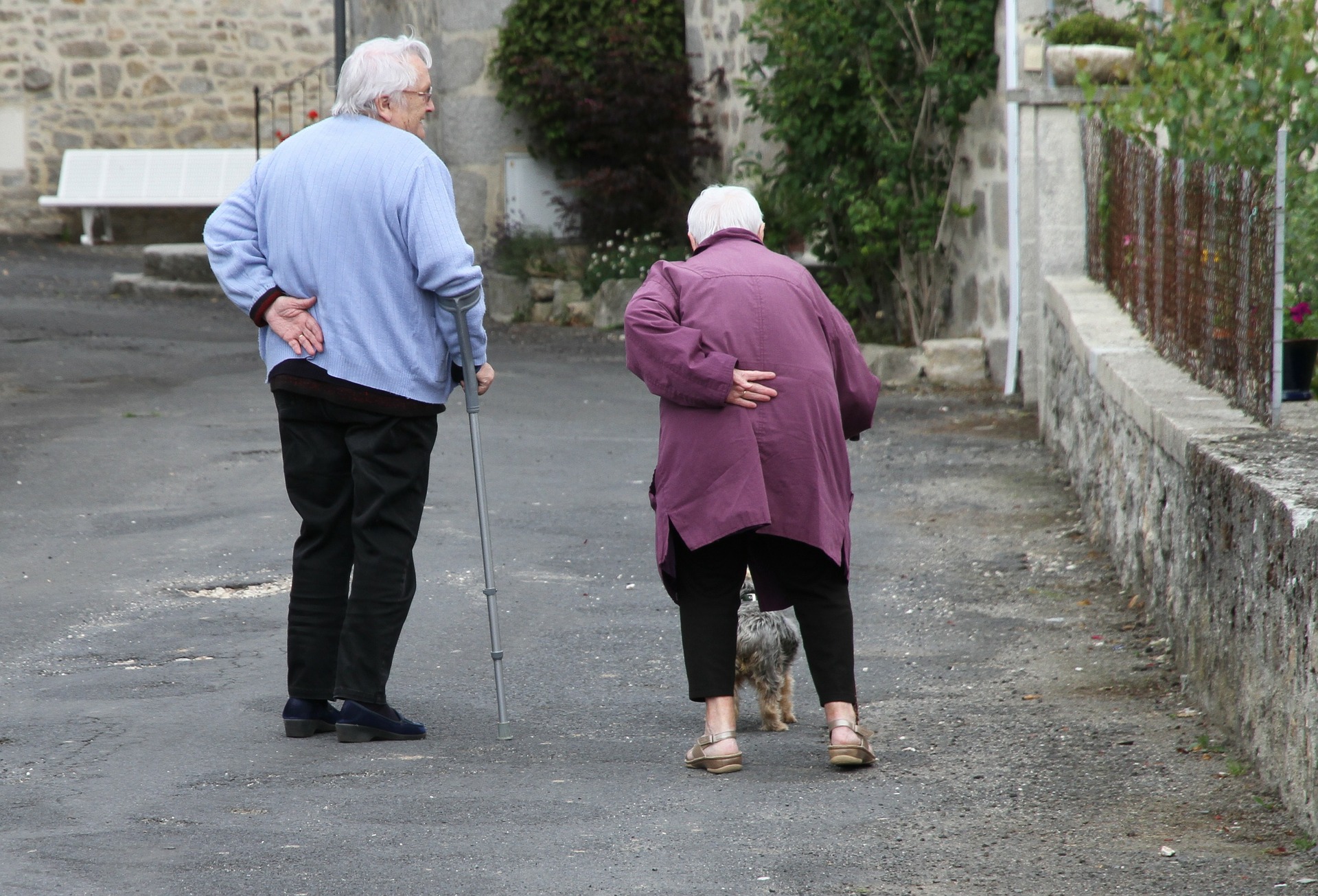 One of the major reasons to get inclined towards women entrepreneurs is that they have a heart to show empathy.
Most of the businesswomen are not just working for money, revenue and targets, but to build strong and loyal team around them for better connectivity and social relationship.
They can understand the needs of the employees and make sure that they are connected with the ups and downs of their lives. Women bosses and managers treat the employees more like a family and provide free space for them to work.
Women leaders build a strong connection with the clients, employees and customers because of the understanding and association with their feelings and thoughts. This understanding creates a bondage beyond work.
4. Perfectionists and emotionally balanced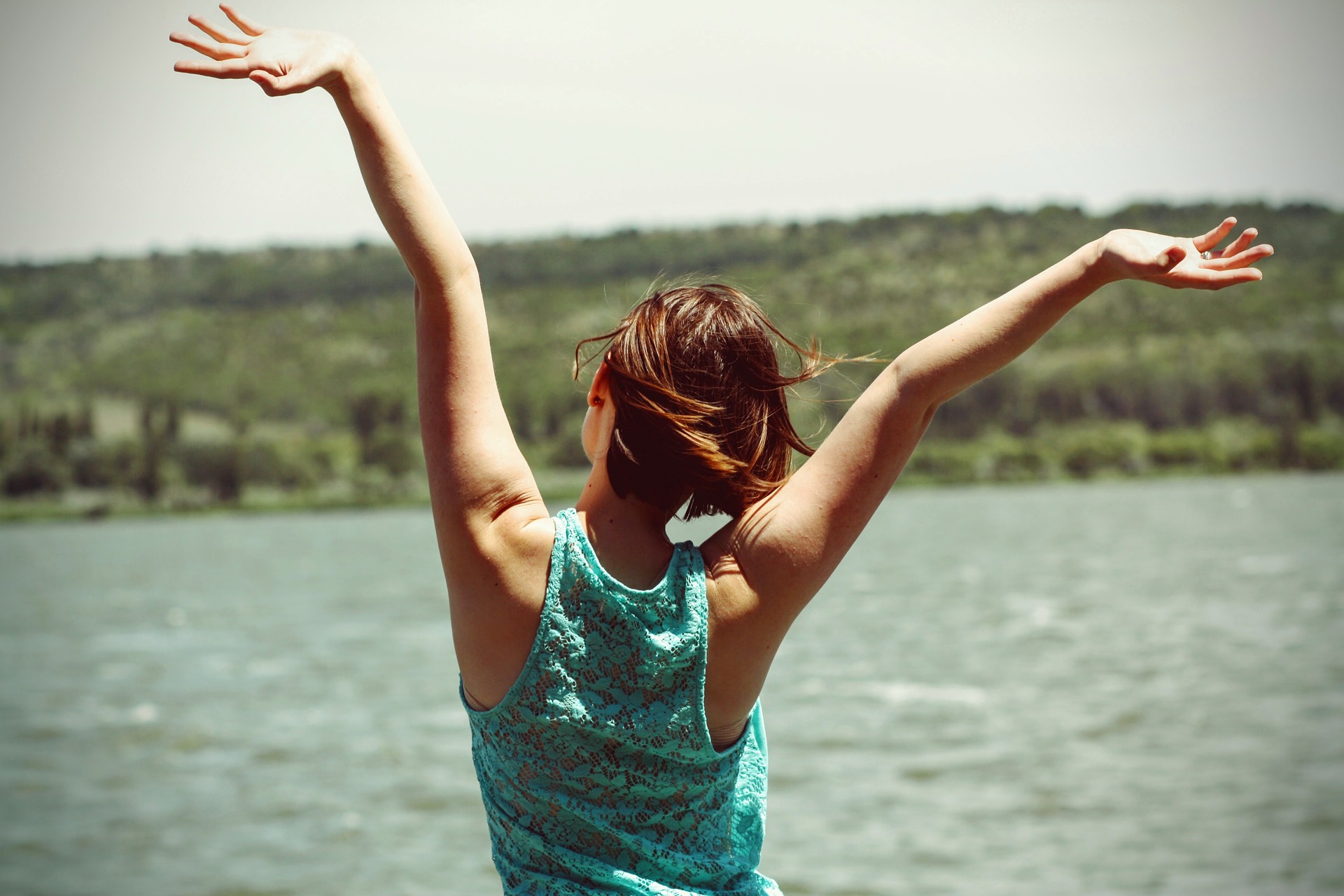 In many businesses today, the targets and jobs are accomplished under strict deadlines. The employees are rushing to work to complete their tasks within the stipulated time.This kind of work culture results in an average quality of the project/product.
Women entrepreneurs mark a leap change in this working methodology. For every female entrepreneur, work comes first but they do not stress their employees so that the results don't turn out to be mediocre. They take their own time to finish the tasks but make sure the job is done right and satisfies the client.
The high-quality output earns brand loyalty among the consumers. Female entrepreneurs are emotionally fit so that they can encourage the staff and treat them with a cheerful mood. They make sure to motivate the employees and provide them counseling to overcome the stressful situations.
5. Build connections and relationships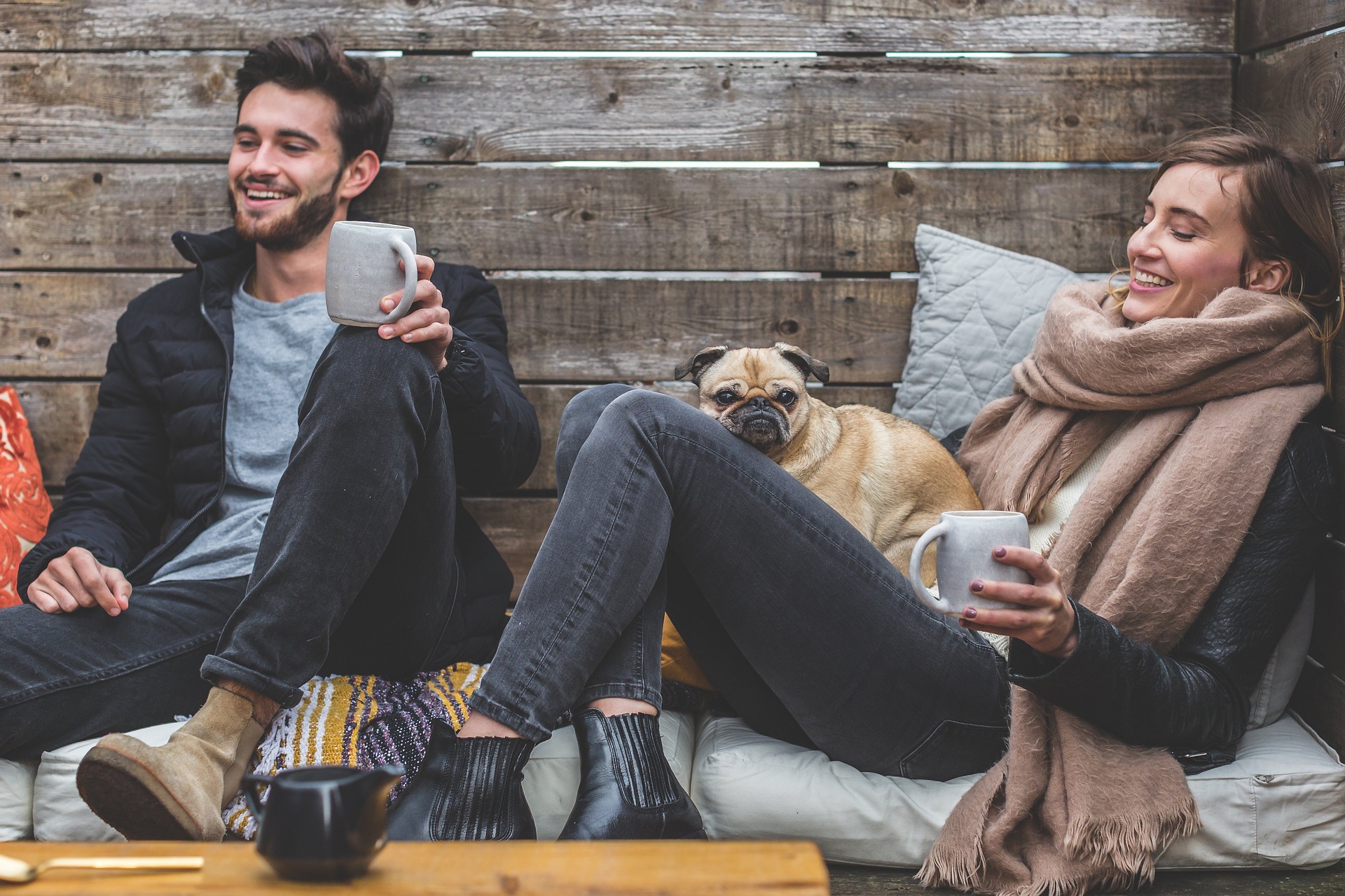 Women entrepreneurs are not only more understanding, practical and empathetic, but they are excellent relationship builders. Strong businesswomen are generally more successful in building connections and social networks compared to their male counterparts.
Most women entrepreneurs view their business or workplace as their second home. They always believe that supporting each other creates strong bondage which is unbreakable and long-lasting. This quality sometimes makes them find affluent clients and partners that helps their companies to grow. Their helping attitude also helps them to retain talented employees in their organizations.
Successful women entrepreneurs have the ability to make & expand their connections, nurture relationships, cherish business and social ties, and win many hearts. This in turn also helps them when they are in need or come out of the situations when their business is not doing well.
6. Communication and negotiation skills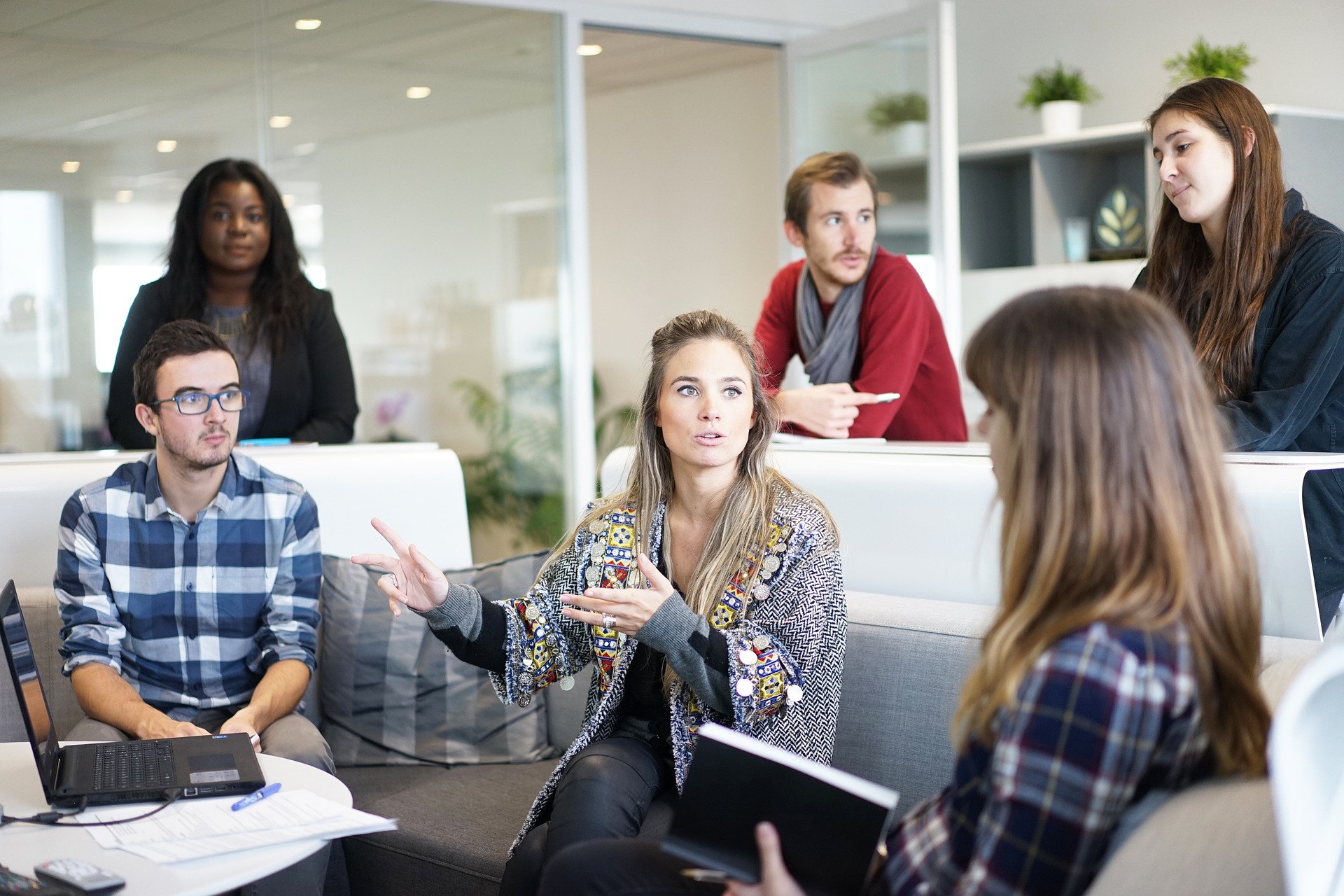 Communication, whether written or verbal, is a key factor in the success of businesswomen across the world. Genetically as well as due to their strong language processing skills, women are better communicators than men.
Added to this, most of the women entrepreneurs are better negotiators as well. Again this is a natural ability among females which leads them to crack good business deals.
Women entrepreneurs make use of their superior communication and negotiation skills to the best extent possible. This gives them a great advantage than their male counterparts. Today's businesses are all the more reliant on brainstorming, teamwork, and such collaborative efforts where strong communication skills of women make a great difference in the overall outcome.
7. Passionate towards work and being creative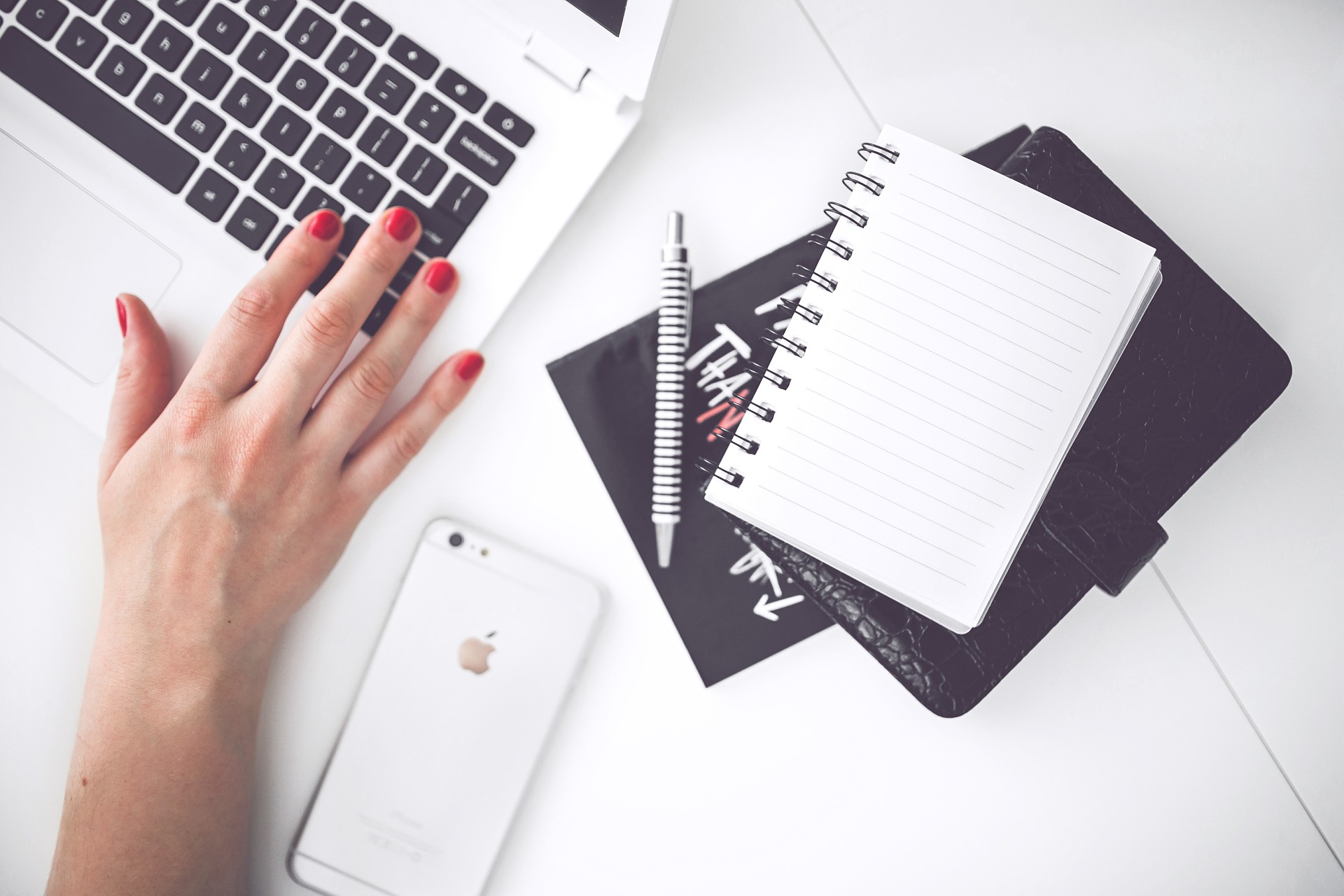 Every business person has great dreams and potential heights to conquer. Mostly, women entrepreneurs have a humble attitude so that they can quietly learn, observe things to become a successful entrepreneur.
Female business owners work harder. They do not waste time by expecting others to get things done. Instead they get into the field work or research, put in all their time and effort to get things done. This is all about their passion.
Women entrepreneurs apply a lot of creativity at work because they strongly believe that the creativity would produce unique, spectacular products and in the process make more money. Thus, for them, creativity is both profitable and value-adding.
Female entrepreneurs think out of the box to produce things that will help to give better service and build striking products.
8. Ability to meet tough challenges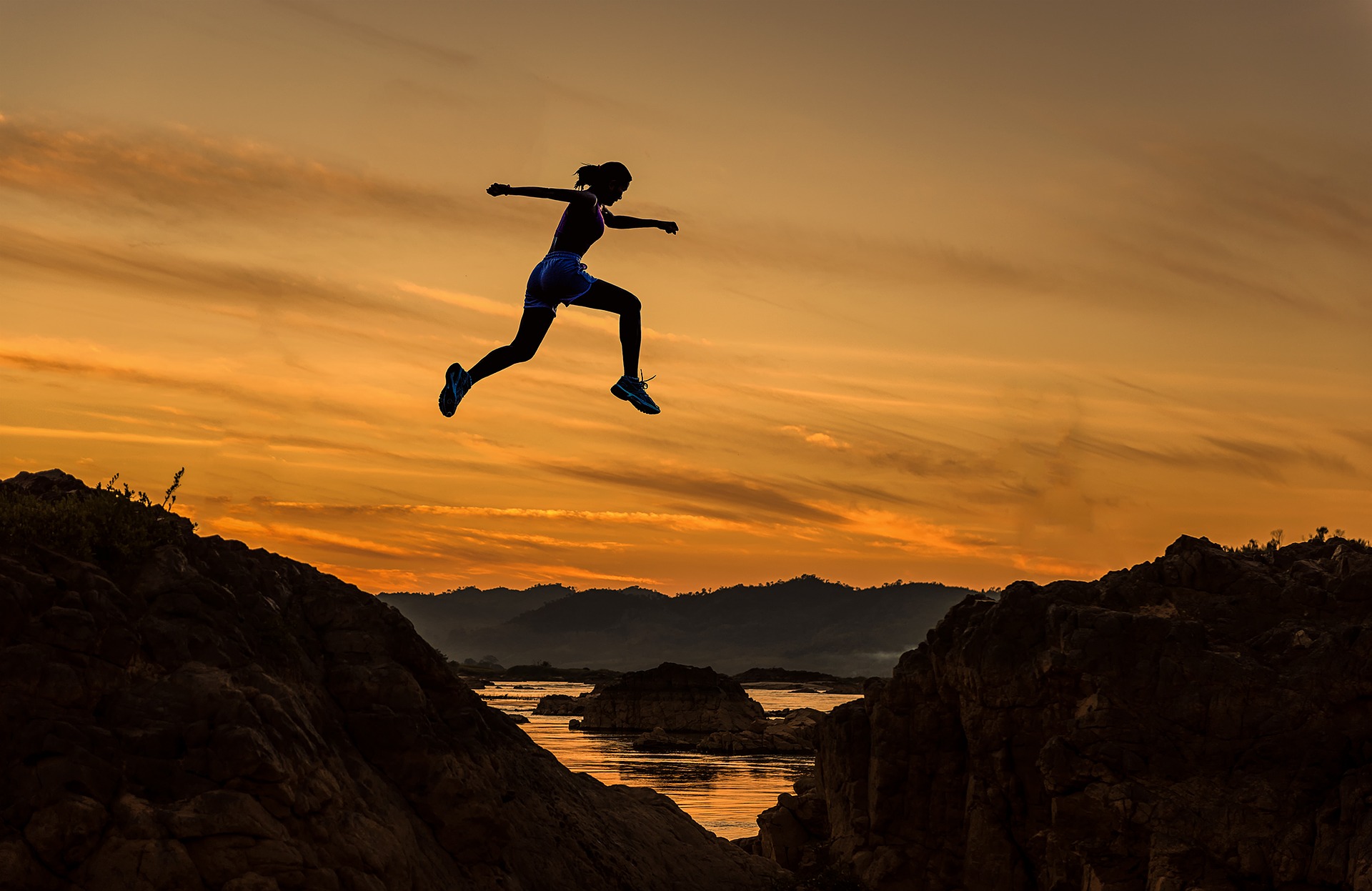 Women tend to become great entrepreneurs because they are ready to face any type of challenge. They are able to fight back any situation because they are emotionally fit and mentally stabilized, much better than males.
They do not give up easily and motivate themselves and the entire team. They take up challenges to improvise their business. A successful businesswoman stays united with the team in adverse situations. She is straight to the point and clear in focus.
Most entrepreneurs, in their early stages, face a lot of challenges such as minimum capital, space allotment, resource, time management and many more. This is more so for women entrepreneurs who also sacrifice their family, personal space to build up their careers. Since women founders have more at stake and are faced with bigger challenges, they become more adept in meeting tough challenges successfully.
9. Organize and plan the work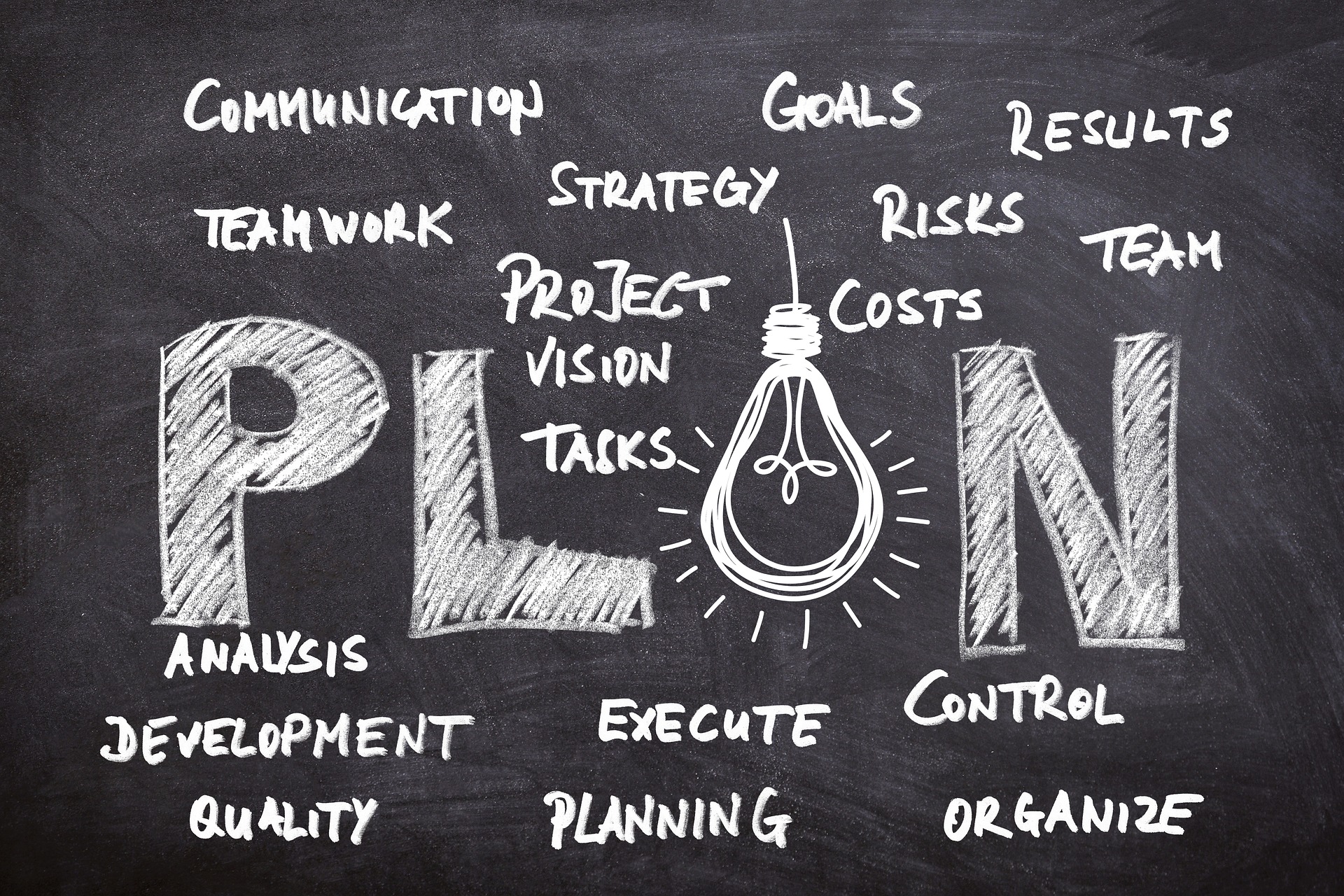 Women always think for future and likewise they work accordingly. Their focus is fixed for longer term plans. Simply said, women are better organized and structured compared to men who tend to be a lot more unstructured.
Women entrepreneurs think broadly and have a tendency to look into future. They plan carefully and make their decisions accordingly. Leading businesswomen fix their focus on future and work consistently towards their goals. They are open to take advice from influential people and keep thinking about their vision.
Successful businesswomen organize and settle down things so that none of the operations or functions get lagged. They get involved in budgeting, staff recruitment, problem-management and many more tasks in an organized manner.
10. Maintain work-life balance
Being a woman, a female entrepreneur can understand that family is everything for a person and thus she helps her employees as well as herself to have a perfect balance in work and home. Women entrepreneurs are very keen in involving themselves in every core decision of the family and the work does not distract them from their responsibilities.
This astonishing capability of businesswomen make them very adaptive and capable to handle complex situations arising due to mixing of work and family priorities. The result is even more success for women entrepreneurs at the workplace since the work issues and family orientations are balanced. On the contrary, men tend to orient themselves more towards work thus ending up not doing justice with both their personal as well as family life.
Conclusion
Gone are the days when only men became big entrepreneurs. Now women entrepreneurs are creating remarkable changes, reaching significant milestones and creating successful businesses. Their unique capabilities and qualities along with more balanced & robust outlook towards the world make them better entrepreneurs.
The day is not far when history books will be filled up with success stories of female entrepreneurs and with next generation following on their footsteps.
Watch it out!
Read another interesting blog for Women!