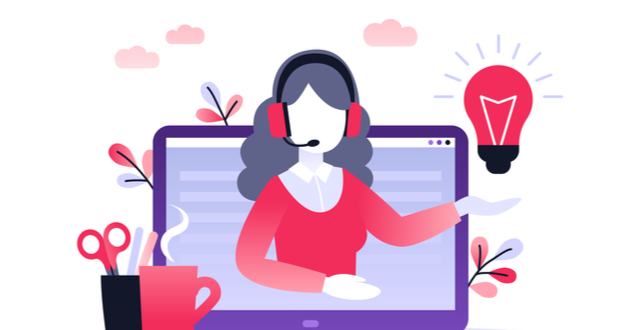 Virtual assistants are employees who work from the remote location and take up general administrative to marketing and many more services.
The distance does not matter, the virtual assistants make sure they work round the clock in their flexible hours. Since the hiring people believe these employees with important and dedicated job roles, like managing your files, folders, calendar or customer relationships, it makes a clear meaning to be extra careful when hiring them.
Benefits of Hiring Virtual Assistant
Whether you recruit a single Virtual Assistant or you form an entire team of virtual staff, outsourcing business to remote team members can have a noteworthy impact on your efficiency and the growth of your business.
Here are some of the main well-being of hiring a Virtual Assistant:
You don't need a physical work space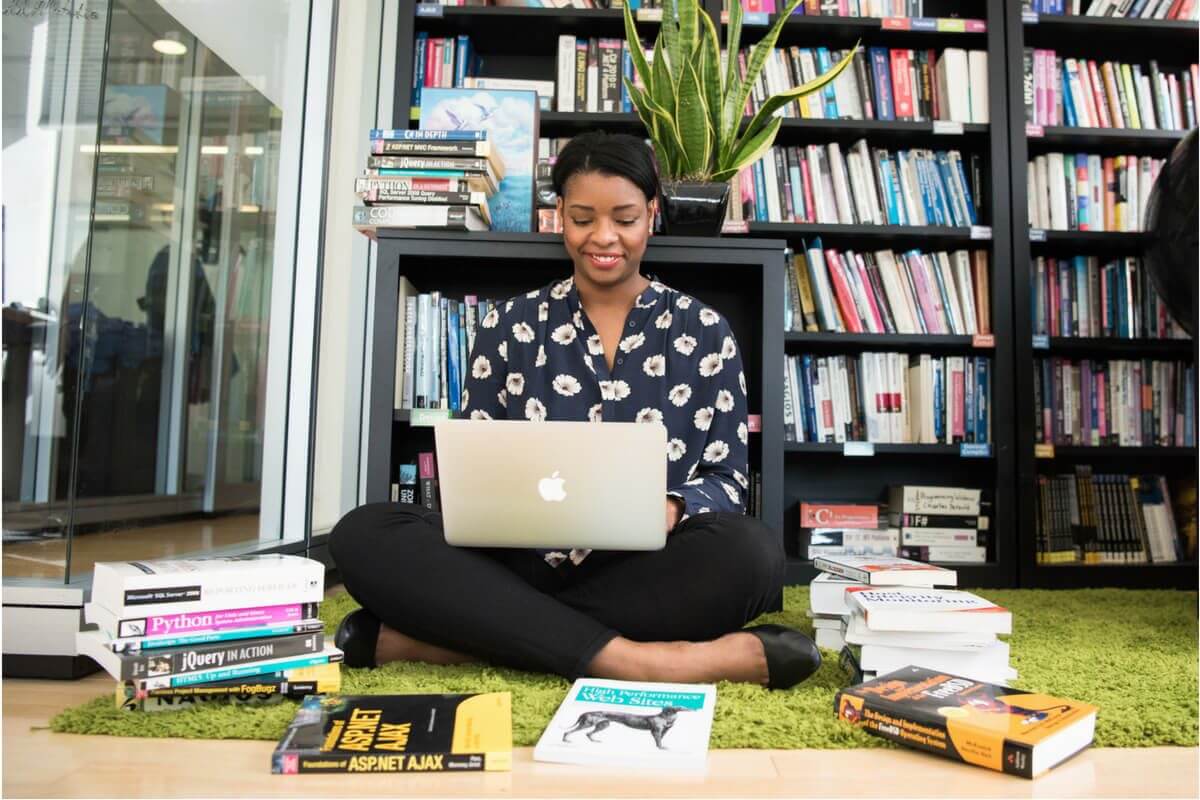 Depending on where you are located, renting a physical work environment can be quite expensive and does not fit into your budget. Recruiting a Virtual Assistant helps you to start forming your team while keeping your budgeting expenses within your limit.
Virtual Assistants are economic
Virtual Assistants are cost-effective alternative instead of hiring regular full-time employee. Most Virtual Assistants work as independent contractors and based on where they are put up, their hourly or weekly rate may be significantly lesser than what a full-time local employee would charge you.
Invest more time in your areas of strength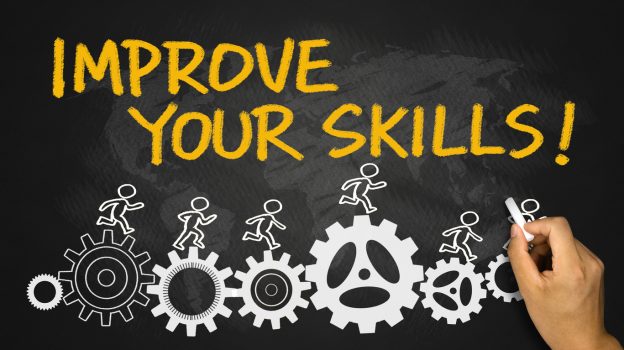 Recruiting people to split tasks helps you to pay attention on other activities in your business and where you really excel.
Focus on high-value and money generating activities
Finally, when you on-board a Virtual Assistant, you get freed up and devote more time to focus on activities that add meaningfully more value to your business than the task you assigns to your Virtual Assistant.
To recruit virtual assistants, find where they are. Maybe not physical mode, but virtually, by advertising on job portal websites suitable for remote work. There are also other job portal websites that intents to connect recruiters with virtual assistants, remote location workers and freelancers.
Here is a complete guide of the popular virtual assistant companies. You can choose the virtual assistant company based on your requirement.
1. MyOutDesk
Formed in 2008, MyOutDesk is the biggest, most reliable and reputable provider of virtual staffing in the real estate industry.They have provided service over 6,000 plus clients including top giants such as Keller Williams, Coldwell Banker, Re/Max.
Here are some key points:
As a long running service provider of the real estate industry, their reputation is constructed on quality and a talent-hunt process including an FBI-grade background check & candidate vetting process that's incomparable with other outsourcing provider.
They hire and approve only 2.2% of all VA applicants to their clients and provide the secured levels of legal protection and data security.
They have earned 5-star ratings and best reviews from clients.
MyOutDesk generates over $100 million dollars in combined cost-savings & revenue growth for its clients every single year.
Recommended by coaches like Bob Corcoran & Tom Ferry.
2. Prialto
Prialto is the only US-based virtual assistant company focused on providing trained executives. As a reputed service provider, Prialto will provide you with a skilled and trained team of best virtual assistants who will smoothly adapt to your business goals and choices.
The strategic benefits, includes:
A team-based approach to strengthen the team.
The onboarding services that reads your requirements, objectives, and goals.
The aptitude and resourcefulness to gauge rapidly and match your business needs to your budget.
The capability to manage value added tasks such as prospect development , CRM maintenance, travel arrangements, scheduling, expense reporting, document preparation, email management, incoming and outgoing calls, and
Highly skilled educated, language fluent virtual assistants who have hands-on experience with the tools to support your business.
Constant support provided during your local business hours
With Prialto, you pay a flat or plain rate for your virtual assistant and associated team. There are no added fees or other costs links with your service.
3. Worldwide101
Worldwide101 is one of the best virtual assistant companies. They focus on delivering virtual assistants that are skilled, talented, and of the best quality. This implies that when you hire from Worldwide101, you can expect top service.
Some of the key points of Worldwide101 are:
They only recruit upgraded marketing, administrative, and project management professionals.
You are able to meet your virtual assistant (VA) in person before you hire them.
The portal assures to have unlimited access to your virtual assistant.
You got a client dashboard to view track of your VA's time or hours.
You can connect your VA into your team by creating them a company email address.
They offer business services in multilingual.
They provide mentoring and on-board services to make sure the transition is seamless.
The services are measured.
They also offer services from designers and web developers.
Pricing for a virtual assistant from Worldwide101 varies based on the hourly or monthly plan you choose.
4.Me
UAssist.Me is a flourishing virtual assistant company featured in 30Under30, CNN, and more. They offer help from talented and skilled virtual assistants that specialize in administrative, marketing and various industries.
The top keypoints of UAssist.Me include:
Provide work from virtual assistants that specialize in different industries including: web design, consultancy, software tools, technology, real estate, web development, advertising, personal assistance, and more.
You choose a plan that best suits your business needs and they are open about pricing and services offered.
Your personal assistant has a highly-equipped work environment.
You can select the time or hours your virtual assistant can devote and only pay for the input time.
You can choose a plan that provides a back-up assistant.
You get free and unlimited US calls.
Sensitive data is dealt confidentially.
They also offer services with social media links and web design.
One of the best benefits of UAssist.Me is they are 100 percent open with their pricing. Their plans range from 20 hours per month for $299 per month to a full-time assistant for $1499 per month. The customer service representatives will connect with you and let you know about options to upgrade your current plan. This is much cost-effective than hiring a full-time employee to come into your office every single day.
5. 24/7 Virtual Assistant
24/7 Virtual Assistant is a smart choice company if you are looking for a virtual assistant that extends support beyond offering professional business services.
Here are some of the benefits of 24/7 Virtual Assistant:
They offer administrative service support including sorting and filing, photocopying and collating, maintaining records, running errands, hotel and travel bookings, scheduling, personal odd jobs and more.
They aid help with customer service when you require them to include live chat support.
If you are looking out a bookkeeper, you can expect your assistant to help you with Quickbooks, Quicken, Freshbooks, and other popular bookkeeping services.
They provide large data services with data mining.
Virtual assistants are mentored to take on the basic tutorials of email marketing including list development.
If you need someone to help with HR and office management tasks, 24/7 Virtual Assistant will assist you.
They also provide services such as web development and online web research as required.
24/7 Virtual Assistant is very translucent about their pricing. They provide a several plans and you can select any one of the following plans based on your needs:
$15/hour – pay hourly
$299 Entrepreneur Plan – 30 hours/month
$499 Professional Plan – 60 hours/month
$799 Executive Plan – 120 hours/month
$999 VIP Plan – 160 hours/month
As you can see, the larger the plan you pay for, the more you save time on the hourly rate. If you want a full-time virtual assistant, the $999 VIP Plan could be the fitting option.
6. Premier Veba
Premier Veba focus is to provide commendable help with business services. These business services are split up into three varied teams: Executive, Creative and Technical.
Here are some of the benefits of Premier Veba:
The Executive Team is expertise in business services that are important to the growth of your business including help with finance, management, and team associates.
The Creative Team confirms the creative side of your business is progressive by providing valuable services from designers, artists, illustrators, writers, editors, technicians, and more.
The Technical Team is comprised of professionals that focus on operating systems, large data, research, analytics, and more.
You get a free chat or consultation before you enroll for their services.
They have a dedicated giving back program designed to assist charitable and non-profit organizations was well weak businesses.
They ensure that every business is unique and serves to your individual requirements.
They assure all sensitive information uploaded is shielded secure.
Approach Premier Veba directly for pricing details.
7. Time Etc
Time Etc has been existing for 10 years and they proudly praise they have already accomplished over 1 million tasks so far. They are known for high quality and demand work. To add to their credits, they are also featured in Forbes, Telegraph, The Guardian, and more.
The key benefits of Time Etc are:
They focus to connect with entrepreneurs.
You pay only when they are devoting time for work.
You have control to thousands of US workers.
Each employee goes through a hard selection process to verify competencies.
There is a money back assurance on every project.
You can systemize all of your tasks with queries.
You get unpaid and unlimited phone calls and desktop sharing with your team.
You can form a team of experts from the Time Etc community.
You get a reliable account manager.
Utilised by companies like Google, Skype, Marriott, Nissan, and more.
It's a UK and US based company.
They offer a free trial before you seriously register.
To know about the pricing connect with Time Etc for a free trial.
8. Virtual Employee
Virtual Employee is another best alternative option if you are seeking for a virtual assistant company. Their main trading point is how easy they make recruiting the right employee as well as making it trustable and cost-effective.
Here are some of the key benefits of Virtual Employee:
You can get immediate access to highly eligible virtual assistants.
If you need to gauge down, you can easily do so by offering minimum of 5/15/30 days notice.
With Virtual Employee, you don't have to bother about labour laws, taxes, insurance, worker's compensation, or any other employee liability issues.
You don't have to monitor your employees. Rather, you hire some VA to manage with a task from beginning to end.
You can save up to 72 percent on costs in any field.
They provide help with IT subcontract or outsourcing, mobile apps development, sales, internet marketing, content writing, graphics and web design, engineering and architecture, data entry, and multimedia and animation.
All staffing is handled in one common platform.
The process is simple and includes the company details based on your needs, selecting the top resumes, choosing your team, and getting the job done.
The process is 100 percent secured as they offer a 100% money-back assurance.
They offer a free demonstration.
Security measures are strong.
The pricing for virtual assistant services starts from $995-$1995/month.
9. MyTasker
MyTasker recognizes how entrepreneurs and business owners get busy and that's why they emphasize on providing you with efficient virtual assistant services. MyTasker works with companies across the world and focuses on helping you eligible candidates more easily and manageably grow your business.
The key points of MyTasker include:
They deliver a wide range of virtual assistant services including different plans and pricing.
Their basic level virtual assistant services comprise marketing, market research, transcription services, content writing, paid classified postings, and more.
The team associates at MyTasker will be in touch with you once you are onboarded in a project and report on further milestones.
They also provide web design services suitable for your web development needs.
Digital marketing is another milestone for businesses, and so they offer advanced SEO services.
You can also contract your digital marketing services to MyTasker.
The pricing for MyTasker varies depends on how many hours you devote and how many months you stay committed to use the services.
End- Summary
There are various supporting website who can provide skilled, talented and manageable virtual assistant employees suitable for your business or company. You can choose any one based on your requirement.